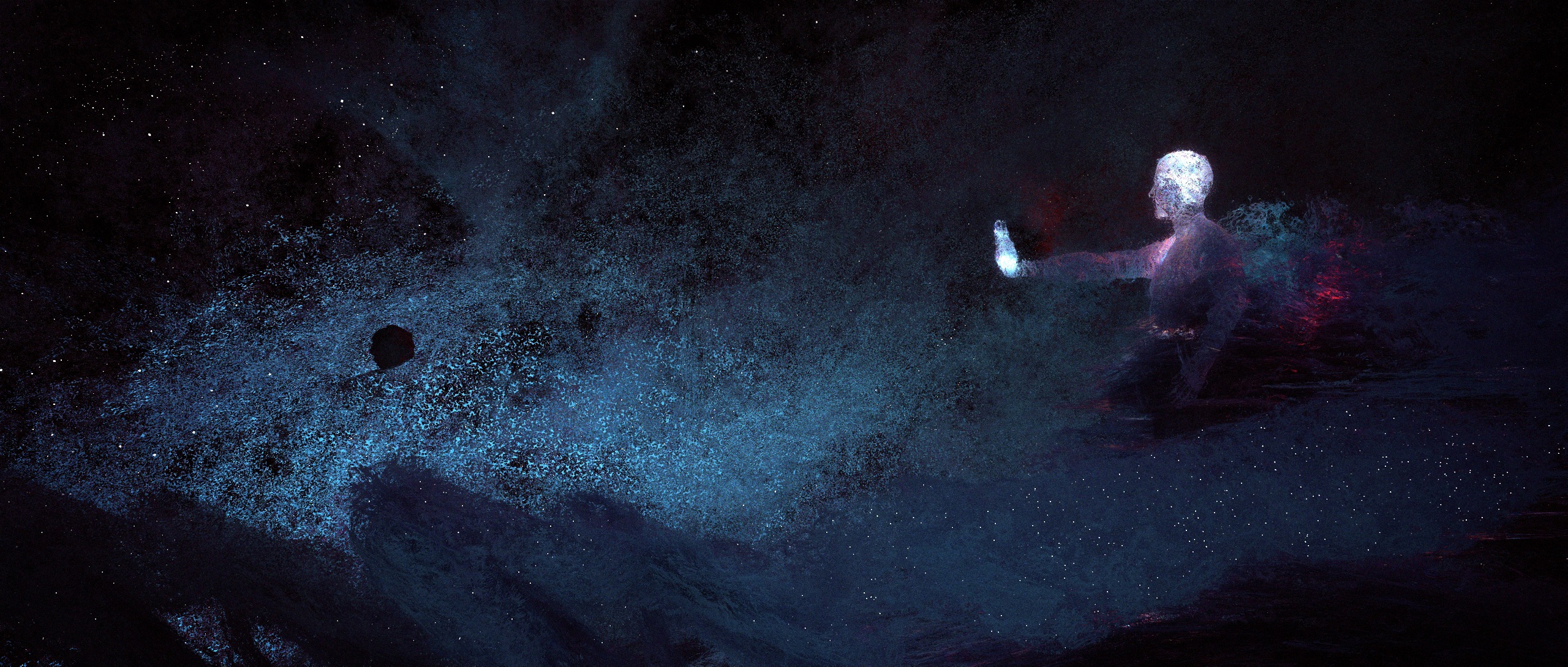 In a strange, but wonderful world a creature envisions the fatal outcome of a potential decision and is therefore granted a chance to alter future events.
"The Risk not Taken" is a story about making the right decisions. Can one calculate the inherent risks of  imminent decisions and take full responsibility for their outcome?  Should one  be allowed to make decisions of this magnitude for others?
A Story about making the right decisions
"The Risk not Taken" is the thesis-project of Alex Glawion, with which he graduated from the Freie Hochschule für Grafikdesign und Bildende Kunst Freiburg, Germany, in 2011. The production of the film lasted almost 5 months, mainly using the 3D-Software "Blender".
During Preproduction, Alex Glawion considered how to best bridge Art-, Story- and Experimental-Film and how to correlate them optimally.
It was important for him, to produce a visually aesthetic and innovative, as well as, dramatic film, that remains with the viewer long after the film is over.
5
Technical Aspects
Length 7:26min, Cinema-scope, Color, 2.0 Stereo
Official Selection – Down The Rabbit Hole 2016 Netherlands
Official Selection – Siggraph CAF 2012 Los Angeles
Official Selection – Motion Festival Cyprus
Official Selection – Suzanne Animation Festival – Amsterdam
Official Selection – Anibar 2012, Peja, Kosovo
Official Selection – Film Leben Festival Ilmenau, Germany – The Risk not Taken
Part of FOSS Session at CINANIMA Film Festival, Portugal